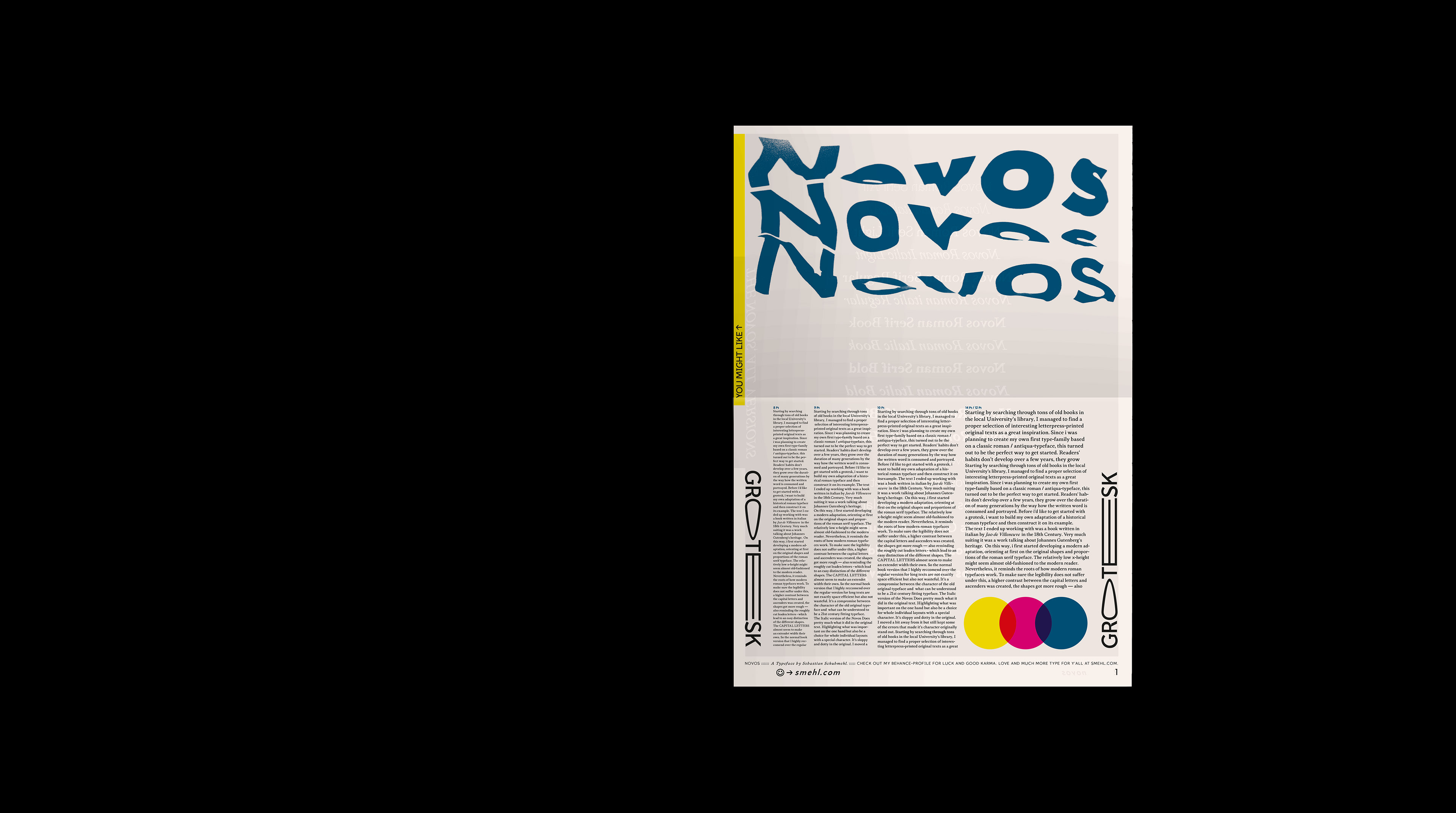 A specimen newspaper for my Novos Serif and Novos Grotesk Type-Family, created at Hochschule Trier in August 2019. Printed by Newspaper club in Glasgow. Special Thanks to Professor Andreas Hogan and Sven Fuchs for the supervision.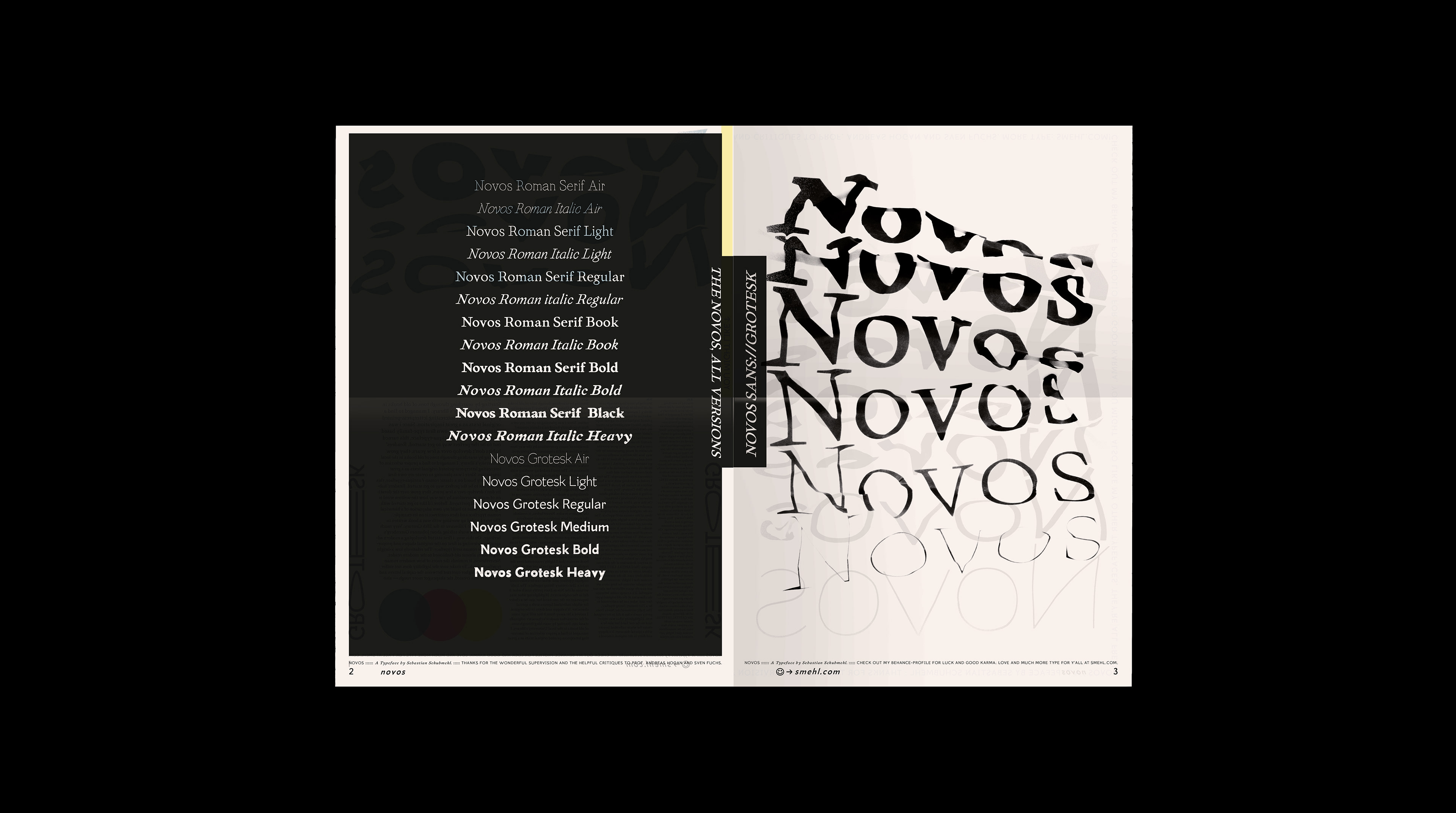 The Novos Serif is oriented on the lead-letters from an Italian text from the 17th century and represents a contemporary representation of the typeface. The relatively low x-height and a fairly heavy book-weight make a distinguishing between the letterforms in small reading texts fairly easy, even though being counter-intuitive in the first place.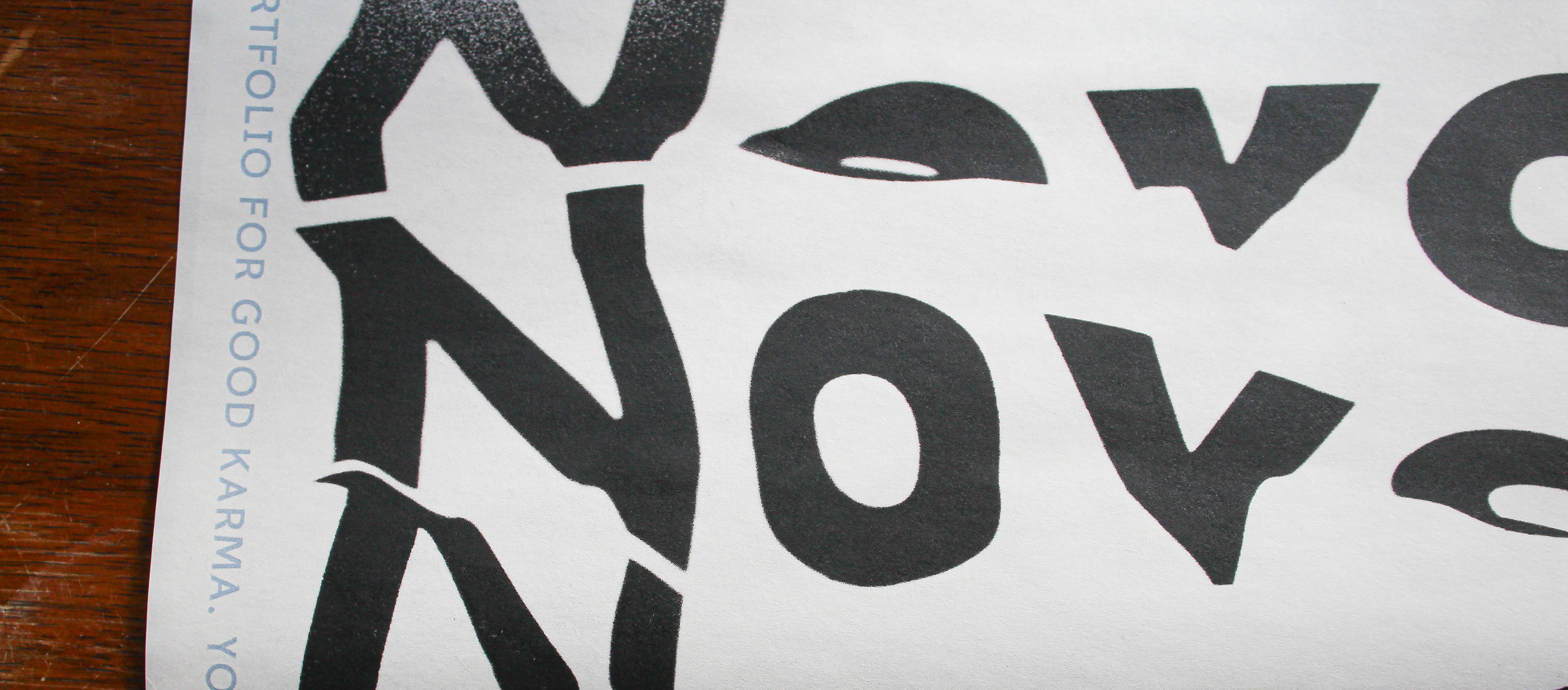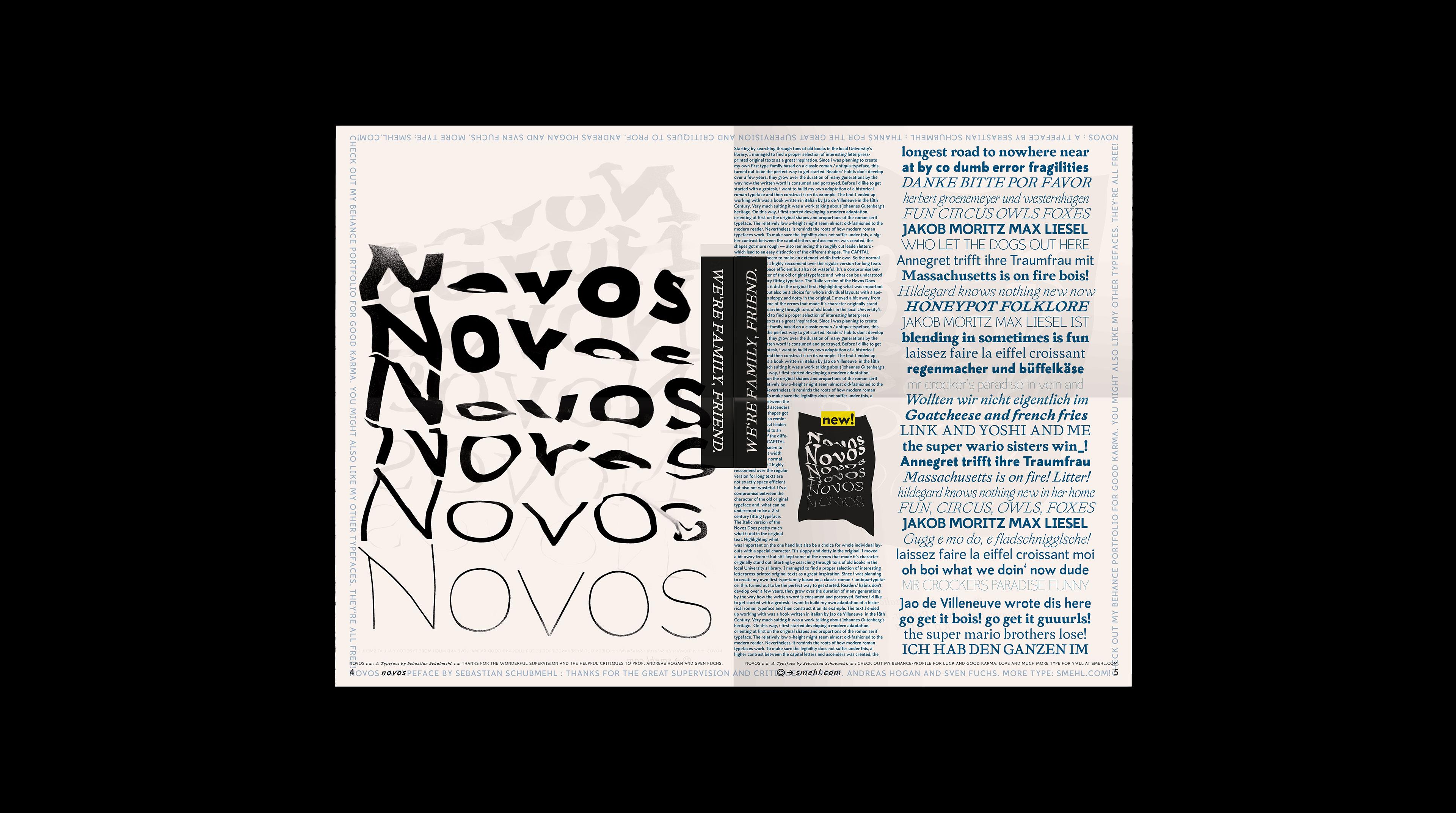 The Novos Grotesk is a logical contemporary addition specifically tweaked for a combination with the Novos Serif - a humanist sans serif.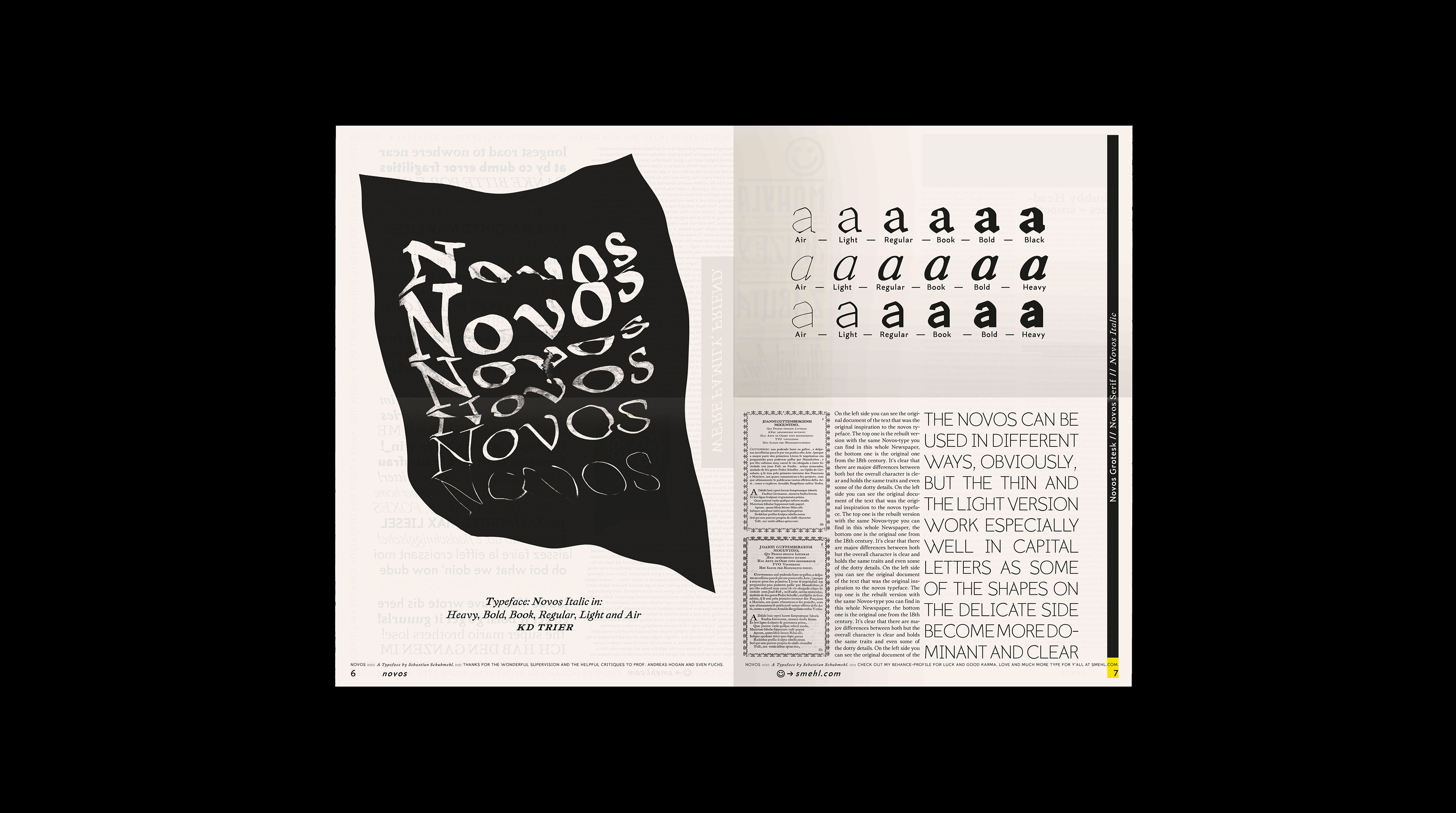 The true italics are designed rather for the use in long reading texts - also oriented on its original use in the old document - than just for single sentences and words.